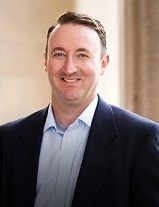 Kevin Crowley
Kevin manages the $46 million Connecticut BioScience Facilities Fund, which invests in the build-out of wet laboratory space. He has led CI's investments in Affinimark Technologies, Cara Therapeutics, Discover Video, HistoRx (sold to Genoptix), Intelligent Clearing Network (ICN), Oil Purification Systems, Oxford Performance Materials, Precipio Diagnostics and Solais Lighting (sold to PowerSecure), and was on the board of Standing Stone, Inc. when it was sold to Alere, Inc. in May 2011.
Before joining CI, Kevin was director of the Office of Bioscience at the Connecticut Department of Economic and Community Development (DECD), where he led the organization's efforts in bioscience business recruitment, client interaction, bioscience-related public policy strategy and day-to-day operations. While at DECD, Kevin also served as director of business recruitment in DECD's Business Recruitment and Industry Clusters Division, negotiating relocation incentive packages for high-priority corporate development projects, including Pfizer's clinical facility in New Haven and DST Output's facility in South Windsor.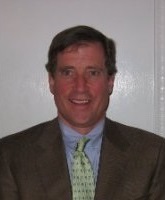 Peter Hicks
Mr. Peter Hicks has been Senior Vice President and Senior Relationship Manager of Commercial Banking at Webster Bank, National Association since August 12, 2014. Mr. Hicks serves as Manager of the Emerging Growth and Technology Group for Webster Bank. Mr. Hicks joined Webster in 2003 as a relationship manager in business banking and took over its emerging growth and technology segment in 2007. Mr. Hicks has more than twenty years of banking experience as well as serving as Vice President of Operations and Finance for a Bridgeport, CT based manufacturing company for six years. He previously served as treasurer for Coordinating Council for Children in Crisis (CCCC) and the Foote School Association. Mr. Hicks served as chairman of Crossroads Venture Group (CVG); Connecticut Technology Council; and Connecticut United for Research Excellence (C.U.R.E.). He serves on the Board of Crossroads Venture Group; Connecticut Technology Council; and Connecticut United for Research Excellence (C.U.R.E.).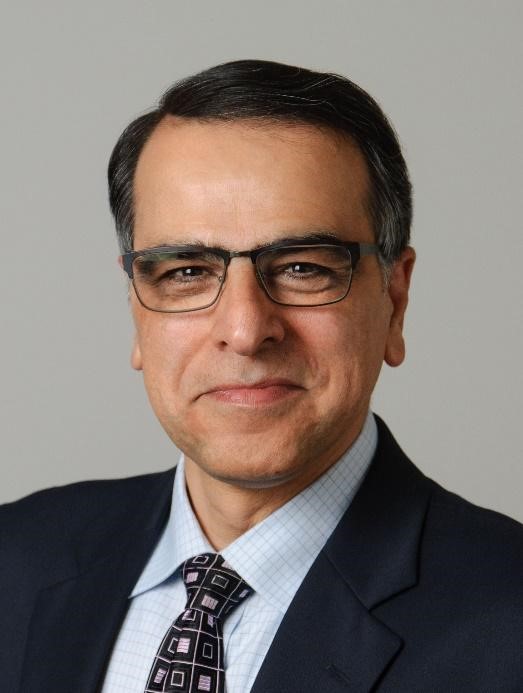 Mostafa Analoui
Mostafa Analoui, Ph.D., is executive director of venture development and the Technology Incubation Program (TIP) at UConn. Previously, he was head of healthcare and life sciences at Livingston Securities, with an investment focus in private and public companies in biotech, medtech, and healthcare services. Prior to that, he was the senior director at Pfizer Global Research and Development. At Pfizer, he was the site head for global clinical technology in Groton and New London, focusing on emerging technologies for development and validation of biomarkers and diagnostics for drug development. Prior to joining Pfizer, Dr. Analoui was the director of oral and maxillofacial imaging research, associate professor of radiology at Indiana University, and an associate professor of biomedical engineering and electrical & computer engineering at Purdue University. He was also president and CEO of Therametric Technology Inc. He received his Ph.D. from Purdue University, followed by a postdoctoral fellowship at IBM T. J. Watson Research Center in New York.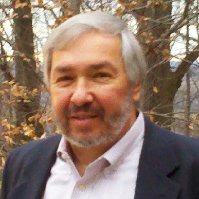 Joe DeMartino
For the past 8 years, Joe DeMartino has been an angel investor and has been active as a mentor, advisor and board member at several early-stage companies. Joe is the past President and currently Managing Director of the Angel Investor Forum in Connecticut and an investor with Launchpad Ventures, LearnLaunch. Earlier in his career, Joe held senior management positions in sales, service, product management and development at Cullinet, Eastman Software, Kronos and at several other small and mid-size software companies. He has led software businesses in both growth and turnaround scenarios using a collaborative style aimed at coaching and mentoring teams to deliver high-quality results to stakeholders. Joe's specialty is advising and mentoring start-up and growth-oriented companies that have fast-paced, entrepreneurial cultures. His main areas of focus are helping entrepreneurs deal with issues involving strategy development, funding, deal structure, team building and leadership development.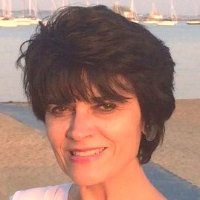 Mary Anne Rooke
Mary Anne has over 30 years of experience in leadership, management consulting, strategic planning, accounting, finance, risk & health management, business operations and start-up ventures. She has expertise across many industries including service, manufacturing, life science, transportation, distribution, and retail that she gained while working at Browning Ferris Industries (BFI), Quantum Corp., Syntex, Crowley Maritime, Inc., Vasocor Corp., Morgan Equipment Co., M. D. Oppenheim and TJX Companies and several startup ventures. She is past Chairman, former President and Managing Director of the Angel Investor Forum (AIF) based in Connecticut. She has served on several boards and commissions in the San Francisco Bay Area and in Connecticut including Chairman and Managing Director of the Angel Investor Forum (AIF) and the State Board of Directors for Crossroads Venture Group (CVG). She serves as a mentor with Yale Entrepreneurial Institute (YEI), UConn's Innovation Quest (iQuest), ASTIA and the Pipeline Fellowship. She recently served as the Executive Director of UConn's Technology Incubation Program (TIP) located on 3 campuses.